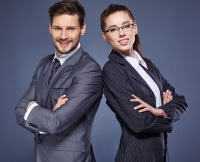 Little Flower
Little Flower is a product of ARC Communications LLC and an international art initiative"designed to cultivate and develop an appreciation for art, while fostering self-esteem…" for young children. The Little Flower project uses a multimedia approach to promote youth literacy and healthy storytelling practices. The centerpiece of the project is a series of inspirational and educational books that chronicle the trials of Little Flower, "a young African-American girl growing up during the early days of the Civil Rights Movement." Each books explores a different struggle and they call focus on how Little Flower comes to feel independent and empowered through her education. One of the central, fictional books is How Little Flower Got Her Power; however, the venture also offers non-fiction books explaining the authorial backstory behind the main series.
Each book comes with a curriculum guide and corresponding lessons plans for educators. The guides and their lesson plans are, conveniently, designed to meet and follow the Common Core language arts standards.
The Little Flower Initiative is a fantastic resource for children everywhere and truly people in general, everywhere. The educational materials are designed to promote conversation, but also to engage students in African American, Hispanic, low income and limited English households. It is in this way, at once a fascinating story and piece of entertainment, but also a vehicle for much-needed change in the school systems.
Beyond the book series, this education company offers a learning system, audiobooks, videos, dolls and games. It's ambitious scope helps it reach a wide audience through a variety of means, to ensure that all children get a chance to learn equally.
The mastermind behind Little Flower is Dr. Florita Bell Griffin. Dr. Griffin grew up in Wadesboro North Carolina and received degrees in communications, urban planning and philosophy. Her research and career has taken the principals of urban planning and applied them to the problem of functional illiteracy among youths in economically unstable neighborhoods and communities.
Dr. Griffin and her initiative have been tackling this problem with the support of thousands of students and many schools. Check out Little Flower to learn more about the project and how you can support and join it!